Sexta-feira, 24 de Abril de 2020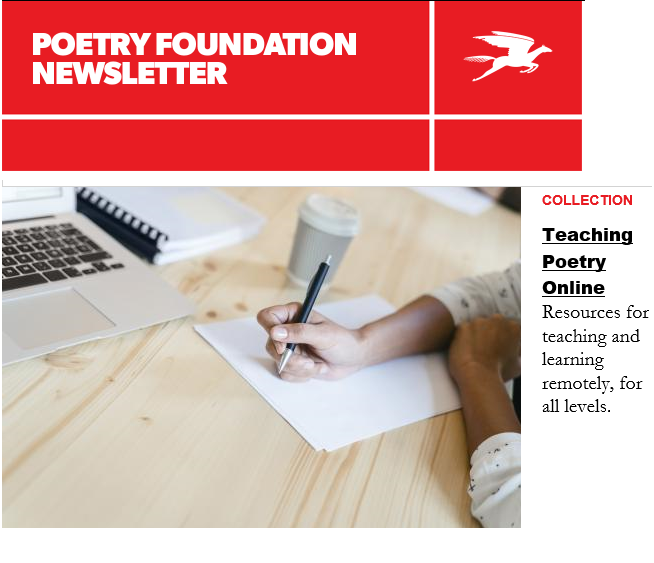 «With schools and universities closing in many states, we want to share our learning resources with teachers and parents of young children. The following is a selection of poetry teaching content from the Learn area of our site, which has been organized by school level. Whether you teach elementary, middle school, or high school, college or community college, these are unprecedented times for education. In addition to content from our website, we're listing a number of recent resources from educational organizations to help you make the transition. 
We recognize that teachers know their students better than anyone, and that many schools, districts, counties, and states are offering their own guidance to teachers at this time. Educators at all levels are important to us, and so we want to provide an aggregate space of links, materials, and ideas. 
The list below is just the beginning. We will be adding to this collection as new resources come to light. If you would like to make recommendation on what else to add to this selection, please email us. (Updated April 22, 2020)» (...) +.
Sábado, 21 de Março de 2020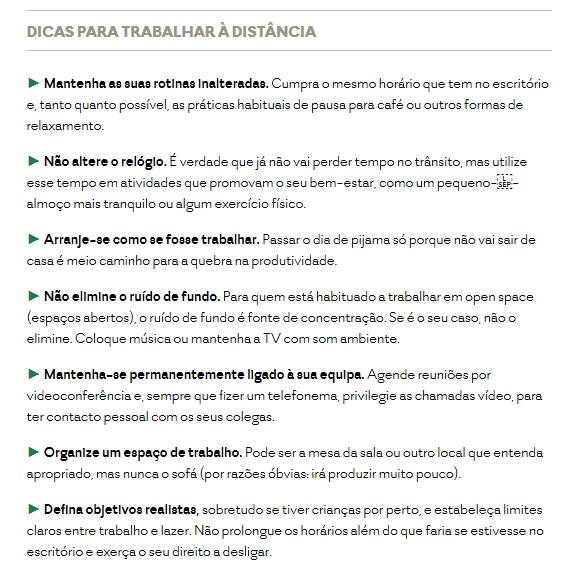 no Semanário EXPRESSO DE 21/03/2020
Domingo, 15 de Março de 2020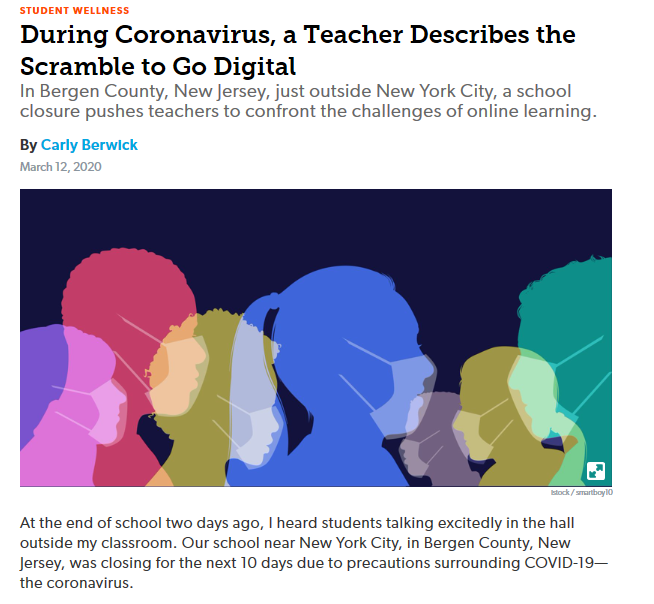 «(...)
Suddenly, We're Going Digital
Teachers like me are now preparing, in earnest, to teach remotely, a new circumstance that adds more work to our normal planning load. We are tasked with developing and posting two weeks of extra online lesson plans in case we take ill ourselves, along with daily plans with activities and assessments to get us through the next few weeks. Quizzes and tests that can be gamed by googling the answers are out; reflections and open-book writing tasks are in. In a strange way, we are excited, though exhausted, to take our existing curriculum and try something new.
In our district training yesterday, pulled together by hyper-organized lead teachers, we learned we should post agendas and do-nows every day, appear online with our students during a shortened regular class schedule, take roll virtually, have a daily exit ticket or other form of assessment, and figure out ways to make the online content intriguing. (...)». Leia na integra.
Quarta-feira, 11 de Março de 2020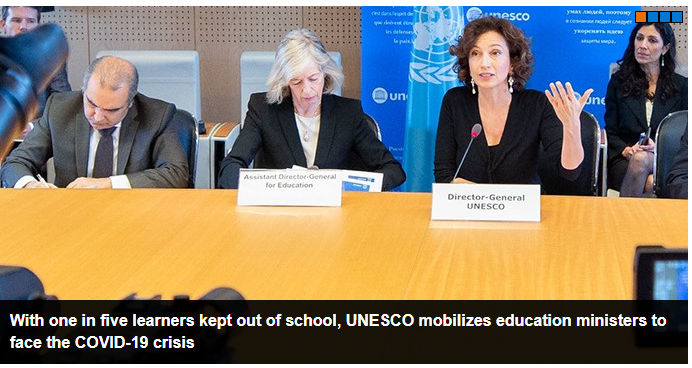 «In response to a surge in school and university closures to contain the spread of COVID-19, UNESCO on Tuesday convened a global videoconference of high education officials to step up the emergency response and share strategies to minimize learning disruption worldwide. Seventy-three countries were represented including 24 education ministers and 15 vice ministers.
According to data released today by UNESCO, the crisis is now impacting close to 363 million learners worldwide, from the pre-primary to tertiary level, including 57.8 million students in higher education. One in five students worldwide is staying away from school due to the COVID-19 crisis and an additional one in four is being kept out of higher education establishments.
Fifteen countries have ordered nationwide school closures and 14 have implemented localized closures, spanning Asia, Europe, the Middle East and North America. (...)». Leia na integra.